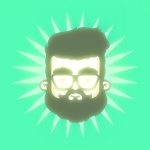 Website ipub GmbH
Giving independent, highly skilled fintech professionals access to the hottest projects.
On behalf of an international bank in Zurich, we are looking for a seasoned developer. This is a strategic project with a top-notch agile team, at the forefront of innovation.
Please only apply if:
you already have a work permit for Switzerland, or a passport from a Schengen country
you have a university degree in Computer Science, with some formal training and experience in finance
worked various years with the .NET environment, specifically C#, and the .NET stack of technologies.  Some experience with WCF, Entity Framework, ADO.NET, T-SQL, multi-threading required.
worked in wealth management, portfolio management, risk management or similar
Python and Java is a plus
Start asap. Working place is Zurich, Switzerland. The rate is above average.
If you are currently based in another country, you might be required to fly in for an on-site interview.
Let me know if you're interested, and I can fill you in on the details!