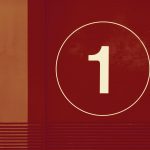 Website International Bank in Zurich
ipub: independen professionals
You thrive in creative environments. You are curious and open to learning cutting-edge technologies. You have a focus on scalability, architecture, and patterns while keeping an eye on delivery. You're interested in finance and quantitative methods.
You are best friends with Java 8 or later, and Angular 5 or later. You are a good citizen in the neighbourhood of build servers, test tools, build tools, behaviour driven development and dev ops. And you're acquainted with databases, Spring, docker, Kubernetes, and agile methodologies in general.
You have a Swiss or EU passport, or you have a valid work permit for Switzerland.
Yes?
You're the one.
Don't hesitate to reach out. Can't wait to tell you all about this fascinating opportunity.
mailto:christoph.glur@ipub.com
+41 44 500 60 30