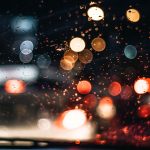 Website International Bank in Zurich, Switzerland
ipub GmbH
Are you a seasoned Java crack with a knack for writing clean, re-usable code?
Do you have experience in finance?
Are you a great communicator and motivator, a leader in short?
If you can offer all of this, then we've got an offer for you: A rare opportunity to take a lead role in a top-notch team. Our client is one of the biggest banks in Switzerland. And with your help, they will be building their next-gen WealthTech platform.
You'll be part of a squad responsible for the end-to-end delivery of a series of microservices. You will be working in a low latency, high availability & multi-threading environment. The platform will be based on the most recent enterprise integration patterns such as Spring, Apache Camel, Apache Kafka, using Docker and Kubernetes.
The team is diverse and consists of software engineers, quantitative analysts, and quant developers.
Obviously, for this role, we can only consider highly experienced professionals.
This is a 12 months contract. Negotiable rate. Extension option. Unfortunately, we require you to have a valid work permit for Switzerland.
Interesting? Get in touch right away, so I can fill you in on the details.
mailto:christoph.glur@ipub.com
+41 44 500 60 30