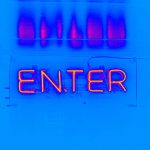 ipub GmbH
Gigs for independent professionals
Yeah, digitalization is a thing.
We are looking for a seasoned Java developer with some Appway skills. The project is with a bank in Zurich, Switzerland. The goal is to automate various client onboarding processes.
Plenty of room for your own development:
scrum / DevOps team with 7 team members
strong product owner
getting things done mentality
Apply if:
you have worked as a Java developer for at least 3 years
you have a work permit for Switzerland or a passport from a Schengen country
you are a good communicator, self-driven, and work independently
This is a 12-month contract with option to extend.
Let me know if you're interested. Happy to fill you in on the details! +41 76 320 60 76