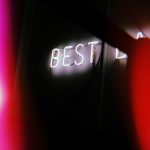 ipub
Gigs for geeks!
For an exciting project, we are looking for a seasoned Fullstack Developer.
The Project
For one of our clients, we are currently building an SaaS offering. The architecture consists of an account management service, an admin service, and an R/Shiny app that contains all the business logic.
The team consists of 5 technologists, spread all over the world. We are working remotely, but still use an agile setup.
The project has started a few months back, focusing solely on the R/Shiny business logic.
We are now looking for a senior fullstack web developer who can build the admin and account management services.
Your Contribution
You will take full ownership of the web application, consisting of the following tasks:
Develop Java Backend of Services, integration with database
Develop Account Management Service frontend, integrate with payment service provider
Develop Admin Service frontend
Integration of R/Shiny app, SSO
Architecture / Software Engineering / Deployment of ShinyProxy, Keycloak, Docker on Ubuntu
You will directly liaise with the subject matter expert, as well as with the other team members.
Remote work possible, and a minimum of 20 hours per week for the next three months is required, 40 hours per week would be better.
What we are looking for
We are looking for a seasoned fullstack developer.
Project working language is English, but the app will be in German. German is not needed, but certainly a plus.
Currently, we are thinking about Java springboot service with a react-based frontend. But we are happy to consider other options.
Also, you need some sysadmin skills, e.g. to configure reverse proxies on our web-server, integrate keycloak / SSO, and more.
Why should you apply?
This project offers lots of independence for remote workers, though with a very fast-moving high-calibre team. Also, you'll learn about new technologies (R/Shiny), a new business domain (company valuation), and integrating complex architectures.
How to apply
Write a mail to christoph.glur@ipub.com, with your CV, and the following information:
availability (as of when, number of hours per week)
cost (we pay an hourly rate. What would you require? In EUR, USD, or CHF). Note that this is a remote project, so we need to see rates that are realistic depending on where you are based.
Looking forward to receiving your application!