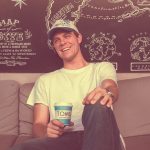 International Bank, Zürich
Is DevOps more than a buzzword to you? Do you want to be part of something big and shape the way an entire organization works? Are you a good communicator that likes talking to men as much as he likes talking to machines?
For an international bank in Zurich, I'm looking for a solid Engineer with Data skills and a DevOps mindset.
The Position
The small, focused team is responsible for engineering the tech stack of the bank's ServiceNow infrastructure. This includes various technologies like MID Servers, Oracle Staging Databases, SOAP and REST endpoints, as well as other interfaces, e.g. to JIRA.
You will work with engineers, business analysts, developers, and internal support organizations. You will be a pivotal voice in solution design, as well as the person-to-go-to when it comes to automation with a holistic view of the big picture.
You will do some scripting, but less and less so as the aspiration is to move towards a code-free environment.
You will design, set up, govern, and document solutions of various technical components such as interfaces, data mappings, and more.
The contract is initially for six months, with the option to extend. Working place is central Zurich.
Required Skills
You need to be a good communicator, self-driven and pro-active. Solution-oriented and pragmatic, into simplification and automation. You are someone who can take end-to-end responsibility for your assignments.
Personality is more important than anything else (age, gender, degrees, etc.). However, DevOps is a must. Being a data-person as well (data engineering/ modeling).
Also, some experience with ServiceNow or JIRA is required. Preferably both.
Otherwise, a broad technical background weighs more than specific tick-the-box technologies. The following skills/experience will help:
JavaScript
Scripting language
Web Service technologies (REST/SOAP)
Security and Encryption
Jenkins
Splunk
Other Requirements
You need to have a Swiss passport or a passport from a Schengen country, or a valid work permit for Switzerland.
You need to be available asap, but latest by end of July.
Why should you apply?
The role is demanding, but very rewarding. While this is a contract for the successful independent professional, it is also an opportunity to extend your network and your skills.
There is plenty of room to grow, to think creatively, and to make an impact that matters.
With the right mindset, this could be the starting point of a long-term collaboration.
How to apply?
Apply through LinkedIn, by E-Mail (christoph.glur@ipub.com), or give us a call if you have any questions: +41 76 320 60 76.
Please only apply if you are eligible to work in Switzerland. We cannot consider people outside of the Schengen area that do not have either a Schengen-passport or a valid work permit.