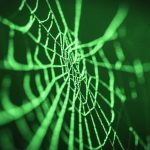 ipub GmbH
Gigs for Geeks!
Are you a seasoned web developer?
Do you have experience in C# with some SQL Server skills?
Front-end, JavaScript, and at least one modern web framework (react, angular, or similar)?
Are you into visualization, slick web GUIs, with some design and UX affinity?
Have you worked in finance (portfolio management, risk management, pricing, etc.)?
Do you enjoy working in a small, focused, agile team without big overhead? Do you want to get things done? No slackers…
Are you a good communicator, enjoying discussing possible solutions directly with the business stakeholders?
Can you picture yourself working in the very center of Zurich, Switzerland, in cool offices? No German required…
Are you available on short notice, like in a couple of weeks?
Do you have a passport of a Schengen country (Europe, Switzerland), or a work permit for Switzerland?
Well, chances are you are our new web guru!!!
Apply asap! This is for a one year project (or longer!) with an international bank in Zurich. Excellent rate. Very rare opportunity…