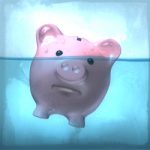 International bank
We are looking for a quantitative analyst that can support the credit analytics group of a tier 1 bank in Zurich, Switzerland. This is a 9 months contract, on-site in Zurich, starting asap (negotiable).
We expect the following qualifications:
PhD or Master's degree in a quantitative subject
Strong quantitative finance skills
Experience (work or academic) in credit risk modeling
Having had exposure to any of the following: Credit Economic Risk Capital, IMM Exposure, AIRB calculation
Programming experience with R or similar
The Credit Analytics group is responsible for the methodology and development of credit risk management and capital calculation across the group.
Unfortunately, you already need to be eligible to work in Switzerland (Swiss passport, Swiss work permit, or Schengen area passport).
Get in touch with Christoph Glur by mail or by calling +41 76 320 60 76. I will fill you in on the details about the project, rates, relocation to Switzerland, and more!