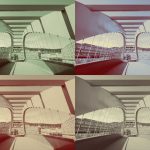 ipub GmbH
Gigs for geeks
.NET, C#, SQL Server, LINQ are your bread and butter.
You have some experience working in financial services (banks, insurances).
Scrum, small teams, quick delivery, taking ownership of code … keep talking!
Good communicator, can talk directly to business.
Work permit for Switzerland, or Schengen passport. Already in, or ready to relocate to Zurich, Switzerland.
Available on short notice. Y
You're the one! One year contract with a bank in Zurich. Working on the business side!
Get in touch to discuss the details.