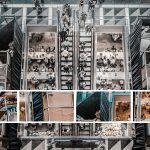 ipub GmbH
Gigs for independent financial technology professionals
For a bank in Zurich, we are looking for an automation engineer who will also be involved in production support.
Are you an engaged team player with engineering skills, but also the willingness to provide production support on standby outside of business hours?
This exciting role allows you to take the next step in your career!
Your responsibilities:
Engineering of the batch infrastructure for the mainframe platform
Creation and implementation of a concept for the automation of batch processing
Support audit and compliance reviews
Liaise with vendors and agree on features in order to take the infrastructure to the next level
Provide production support on standby outside of business hours, according to support & availability plan
This is an engineering role, so the following skills are required at admin level:
z/OS
Control-M
IBM Netview
SMP software installation
TSO
REXX
DB2
Beta 92
This is a 12-month contract with option to extend. Working place is Zurich. Please only apply if you are available on short notice (6 weeks max) and already have a work permit for Switzerland, or a passport from a Schengen country.
Let me know if you're interested. Happy to fill you in on the details! +41 76 320 60 76